Microsoft announced the establishment of the Global Development Center for Artificial Intelligence in France
Xinhua News Agency, Paris, February 21 (Reporter Chen Chen Chen) Microsoft announced on February 21 that it would set up an AI global development center relying on Microsoft Engineering Center in Isila Mulino, a suburb of Paris, aiming to provide AI solutions for Microsoft's global users and partners.
Microsoft said on the same day that the AI Global Development Center has attracted more than 100 engineers from all over the world, who have skills in software engineering, mathematics and product design. Founded in 2011, Microsoft Engineering Center will lead the construction of AI Global Development Center.
The establishment of the Global Development Center for Artificial Intelligence illustrates France's important position in the AI ecosystem and the quality of its researchers and engineers, said Jamal Gavsey, head of Microsoft Engineering Center.
The mission of the newly established AI Global Development Center is to support Microsoft users in their digital transformation and improve efficiency and productivity through AI. These users will benefit from AI solutions and tools that meet their business needs by using Microsoft Dynamics 365 or Azure Cloud Application platforms.
In March 2018, French President Mark Long announced his strategy for the development of artificial intelligence in France. He planned to invest 1.5 billion euros before the end of his first presidency in 2022 to build France into a world leader in artificial intelligence.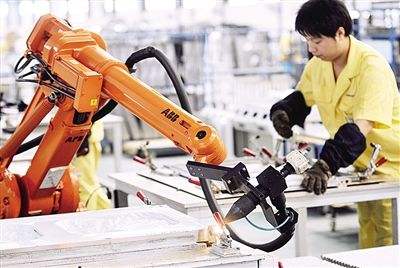 Wenkin
2019-02-22

Disclaimer: This article comes from individual, KRECO has the right of final interpretation.